Hiking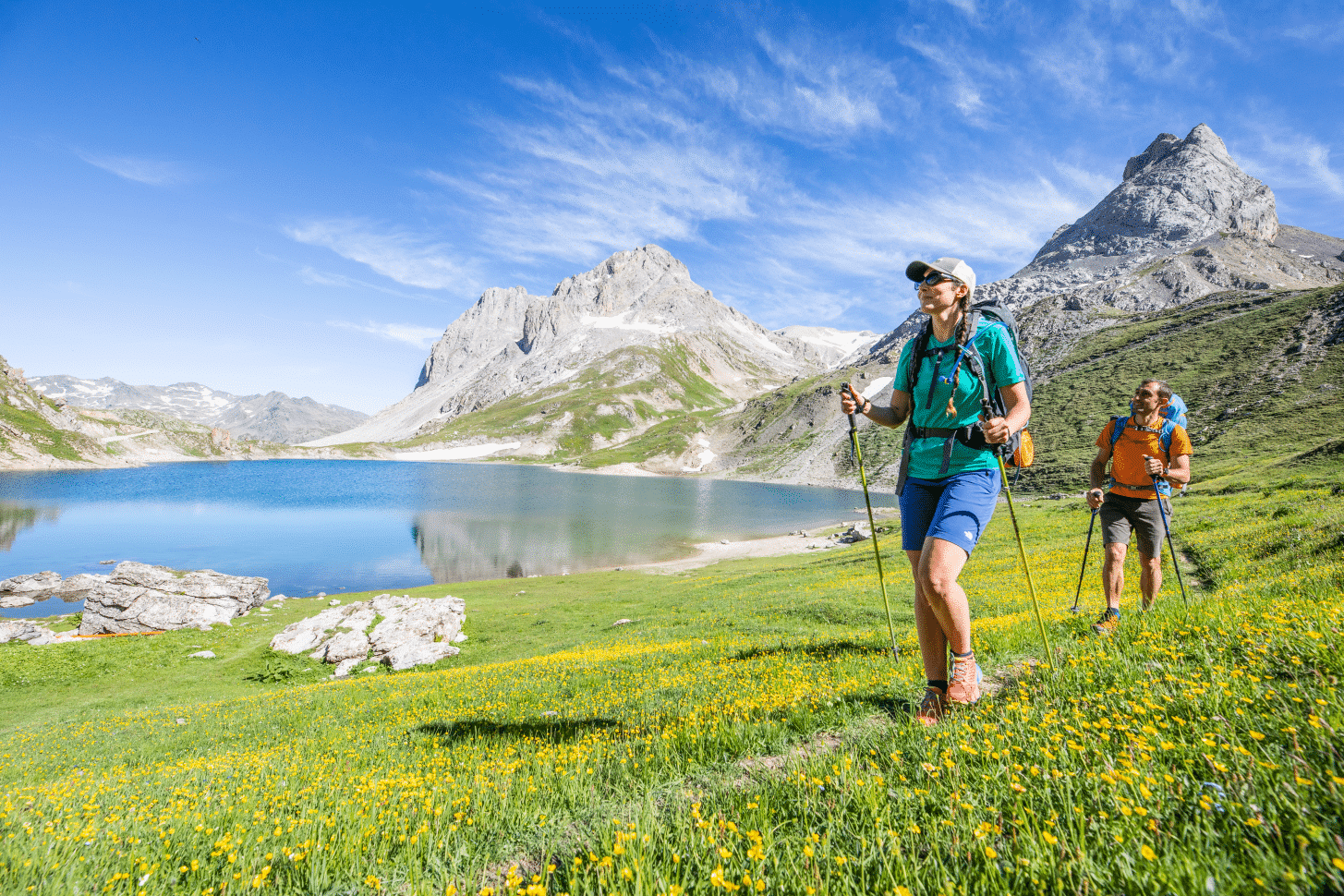 GETTING AWAY FROM IT ALL…
In the summer, VALLOIRE is a 14,000-hectare walking paradise sculpted by generations of farmers and shepherds and criss-crossed by natural paths running through alpine pastures, from high over the Col du Télégraphe (1556 m) pass to the Col du Galibier (2642 m).
In the winter, VALLOIRE is famed for its ski area, its sunshine and its sporting activites.
In both winter and summer, a large number of professionals, high mountain guides and mountain monitors can tell you the story of Valloire and show you the wildlife and hiking around the village…in snowshoes, on skis or on a snowboard…the best possible way to let these panoramas take your breath away.
VALLOIRE is a perfect place for hiking , the 14,000 hectares are designed by generations of farmers, shepherds. Natural paths criss-crossed the mountain pastures, from the balcony of the Col du Télégraphe (1556 m) up to the Col du Galibier (2642 m).
Among the emblematic hikes, don't miss the Three Lakes hike and the one that leads to Cerces Lake ! Departing from Plan-Lachat, on the Galibier road, it is a very beautiful day hike and, what is more, accessible to as many people as possible. But the Three Lakes hike is not the only one worth the detour ! Push the door of the Tourist Offic e: our advisers will tell about all the large choice of hikes and walks for the family.
In winter, VALLOIRE is renowned for its ski area, its sunshine and its sports activities. At this season, the snowy mountain is a haven of peace when you walk through it with snowshoes on your feet. This sport which has been used for a very long time, gives you access to a particularly rejuvenating winter sport. Valloire has 4 marked trails accessible by the 2 gondolas and the Verneys chairlift.
During winter and summer, mountain guides will tell you the story of Valloire, will make you discover the fauna, the flora, the hikes around the village… on foot, on snowshoes, on skis, on snowboard …..the wonder at such panoramas takes on its full meaning here. Whatever your level, discover the wonders of the mountains !