Tourist Office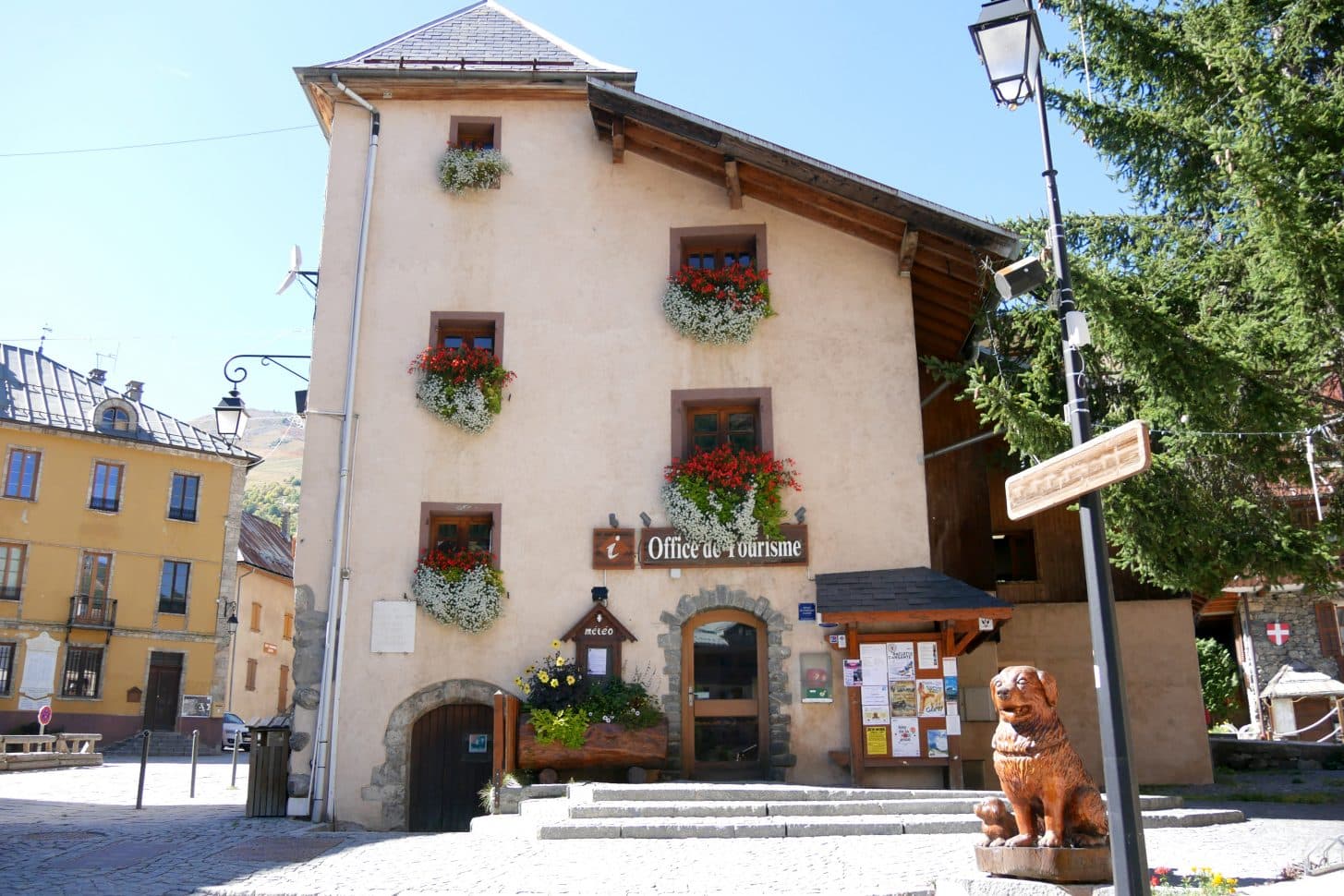 A Tourist Board was founded in Valloire in 1935 as soon as the first cable cars were installed.
The Tourist Office has been based in the first "Maison du Médecin" ("Doctor's House" – Dr. Jean-Régis Edouard Magnin exercised his profession in this 'house' for 45 years) for 50 years now. The building was then donated to the village of Valloire in 1817 by Jean-Baptiste Grange, to be used for the practice of medicine.
Do you need any tips or information for your stay in Valloire?
The team at the Tourist Office is here to advise and inform you.
The Office is open all year round:
Due to COVID-19 crisis, Valloire Tourist Office is closed to the public since March 15. You can contact us by mail on info@valloire.net  or by phone +33 (0)4 79 59 03 96 from Monday to Friday: 9am-12pm / 2-5pm
Winter
5-18 December 2020: 09:00-12:00 – 14:00-18:00 every day
19 December 2020 – 16 April 2021: 09:00-18:30 every day
Spring
From 18 April 2020 : 09:00-12:00 – 14:00-18:00, Monday to Friday (+ closed on public holidays) then every day when the Col du Galibier opens.
Summer
July-August 2020 : 09:00-19:00 every day
Autumn
31 Augsut -26 September 2020 : 09:00-12:00 – 14:00-18:00, Monday to Saturday
From 28 September 2020 : 09:00-12:00 – 14:00-18:00, Monday to Friday (+closed on public holidays).
Contact details:
Valloire Tourist Office
Rue des Grandes Alpes – 73450 – VALLOIRE
Tel.: +33 (0)4 79 59 03 96 – Contact us
The Valloire Tourist Office is ranked in Category I and is a member of the Tourist Offices of France network.
We are committed to:
Providing you with an easily accessible reception area and information area;
Making things easier for you;
Providing furniture so that you can sit down;
Giving you free information about local tourist activities;
Displaying and communicating our opening times in at least two foreign languages;
Giving you free WiFi access;
Being open at least 305 days a year, Saturdays and Sundays included, in tourist or events season;
Answering your written enquiries all year round;
Providing a permanent reception service staffed by people who speak at least two foreign languages;
Providing tourist maps, plans and tourist guides in paper form;
Giving you access to our dedicated trilingual website suitable for viewing on on-board media;
Providing tourist information in paper form as well, translated into at least two foreign languages, concerning:

all ranked tourist accommodation, including at least the name of the establishment, its postal address, e-mail address, website address, telephone number and ranking level;
monuments and cultural, natural or leisure tourist sites, potentially including standard prices, opening periods and times, website address and telephone and address details;
events and shows;
emergency telephone numbers.

Updating its tourist information every year;
Displaying emergency telephone numbers outside the Office;
Presenting the qualified offer for its area of intervention for all clientele;
Allowing you to consult the availability of ranked accommodation;
Handling your complaints and measuring your satisfaction;
Offering a tourist information service that incorporates new information and communication technology (social networks, mobile telephony, geolocalisation, etc.);
Complying with the requirements of the Qualité Tourisme TM label;
Providing you with a holiday counsellor;
Guaranteeing the reliability and up-to-date nature of our information on local tourist activities.