Mobile Application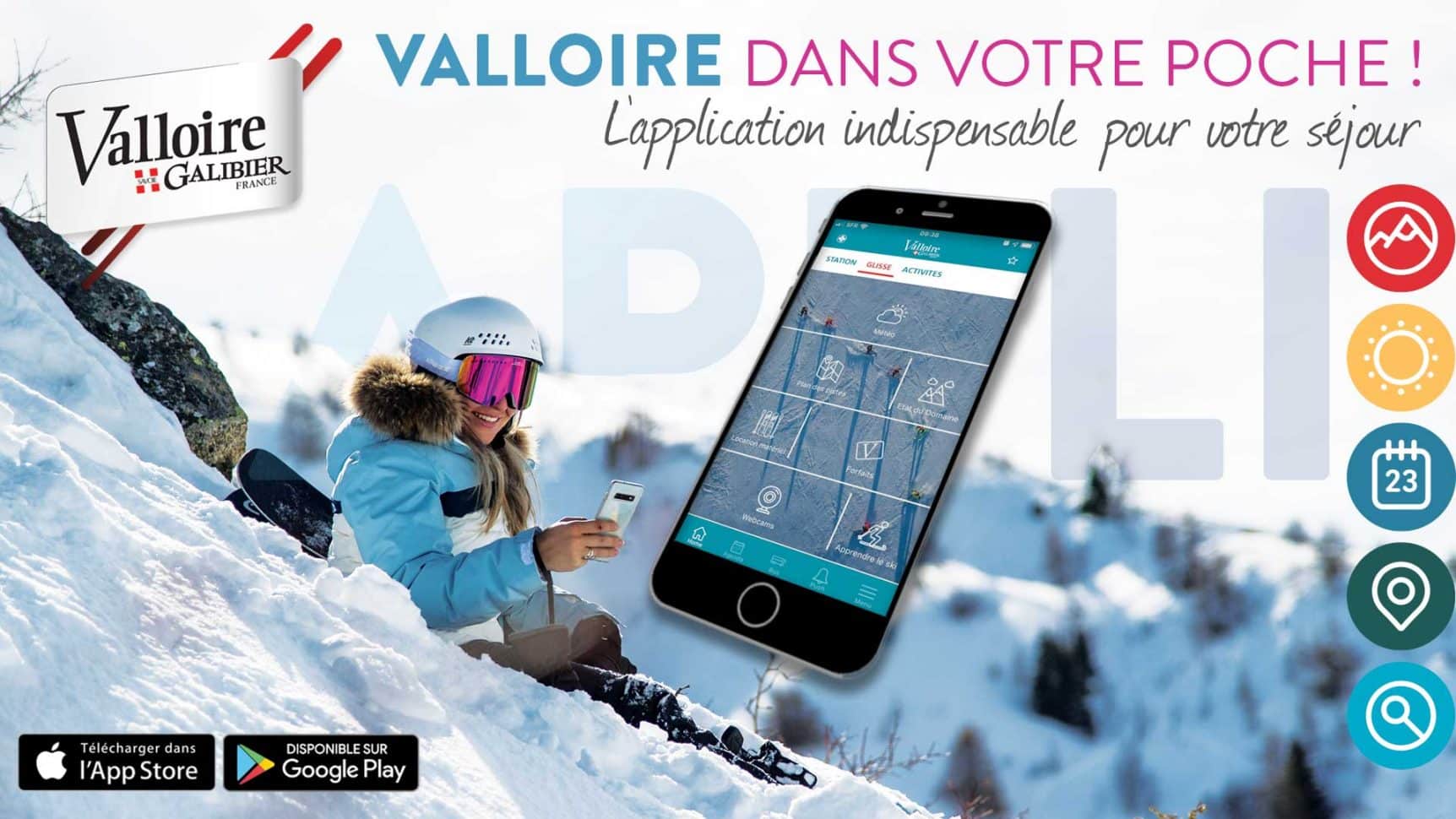 The Valloire app is the perfect accessory for your summer or winter holidays!
Plan your excursions, know which way to go thanks to geolocalisation, determine your position, access various information about the panoramic views, find out more about Valloire's heritage, get info about the weather and more.
What makes the Valloire app extra-special: you can now follow audio-guided tours!
Download the Valloire app, your personal guide to holidaying in Valloire…
Available on iOS and Android, this application will give you all the information you need during your stay:
All info live:
– Weather
– Webcams
– Snow cover and snowfall
– Slope opening times
Resort info:
– Activities
– Calendar
– Practical guide
– Shuttle timetable
– Wi-Fi hotspots
Valloire app on iOS: https://itunes.apple.com/fr/app/valloire-app/id1183444028?mt=8
Valloire app on Android: https://play.google.com/store/apps/details?id=com.lumiplan.valloire