Ski passes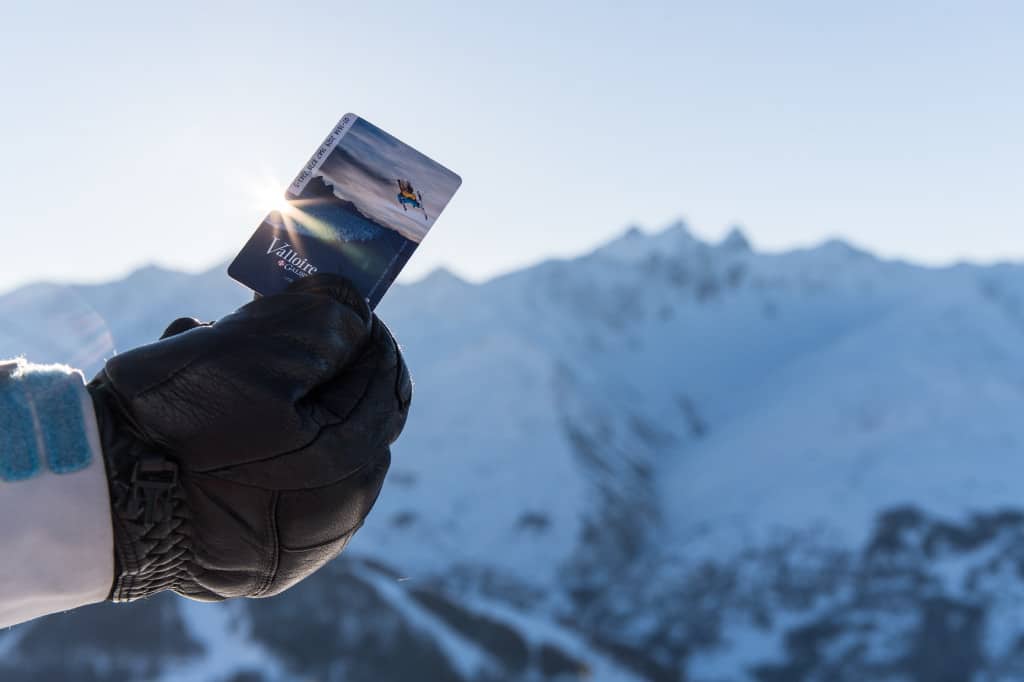 2022-2023 SEASON
Preopening of the ski area – Valloire only

3 & 4 December and from 10 & 16 December 2022
Opening of the GALIBIER-THABOR ski area
17 December 2022 – 14 April 2023
Conditions required for preparing passes
Surname and first name required
> Recent passport photo required for passes of 9 days, season passes and free passes
> Proof of entitlement is required for reduced rates and free passes
> Applicable rate of VAT
Opening times of sales outlets:
Sales points are available at the start of the following lifts: Le Moulin Benjamin skilift and Les Verneys skilift.
Moulin Benjamin' sale point is open Mondays and Tuesdays from 8:30 a.m. to 2 p.m., Saturdays from 8:30 a.m. to 7 p.m. and Sundays from 8:30 a.m. to 4 p.m. It is closed Wednesday, Thursday and Friday.
Verneys' sale point is open every day from 08:15 to 17:15 (except Saturdays – 08:00-19:15).
And at the bottom of the main street "Avenue de la Vallée d'Or" from 8.15 am to 6 pm (except on saturdays from 8 am to 7.15 pm)
Recharging stations are also available at the following outlets: Hôtel de la Poste, Magnin Sports, Carrefour Montagne, Snow & Ski Sport 2000, ESF, Go Sport Montagne – Grange Sports, Camping, Hôtel le Tatami, Sport 2000 Brive, Sherpa, Nagano Sport, Chalet du Havre, Hôtel le Relais du Galibier, Hôtel le Crêt-Rond, Néaclub La Pulka.
"Carré Neige" insurance
On sale at the sales points in the Ski Area and on www.valloire.com:
Carré neige: €3 per person per day or €24 for a stay of 8-21 days.
Carré Neige Saison (for Valloire and Valmeinier only): €42 per person (adults and children)
N.B.: this "Carré Neige" insurance (not included in the price of the ski pass but to be purchased at the same time and for the same period as the pass) covers rescue fees, first aid transport fees, the reimbursement of ski passes and ski lessons (of more than three days), the reimbursement of medical and hospital fees, legal defence and legal action, stoppages to ski lifts (longer than 1 day) and broken skis.
More information is available on www.carreneige.com
Ski Maurienne Extension
With a valid pass for 6 days or longer, you can ski one day for free at one of the following ski areas:
– Les Sybelles
– Saint François Longchamp
Val-Thorens and Les 3 Vallées: at 30 minutes' drive from your apartment, you can access the Val-Thorens ski area via the Orelle cable car and get preferential rates* when you present a valid "Galibier-Thabor" ski pass for 2 days or longer. (applies only if the ski area of the issuing station is fully open)
* STOR (the company running the Orelle area) may terminate its price conditions at any time.
With a valid pass for 2 days or longer, you can ski for
– €35,50 per day in Val Thorens via Orelle
– €40 per day in Les 3 Vallées
Prices applicable for the winter 2021-2022 season and provided that the Galibier-Thabor ski area is fully open.