Valloire, the global capital of temporary sculpture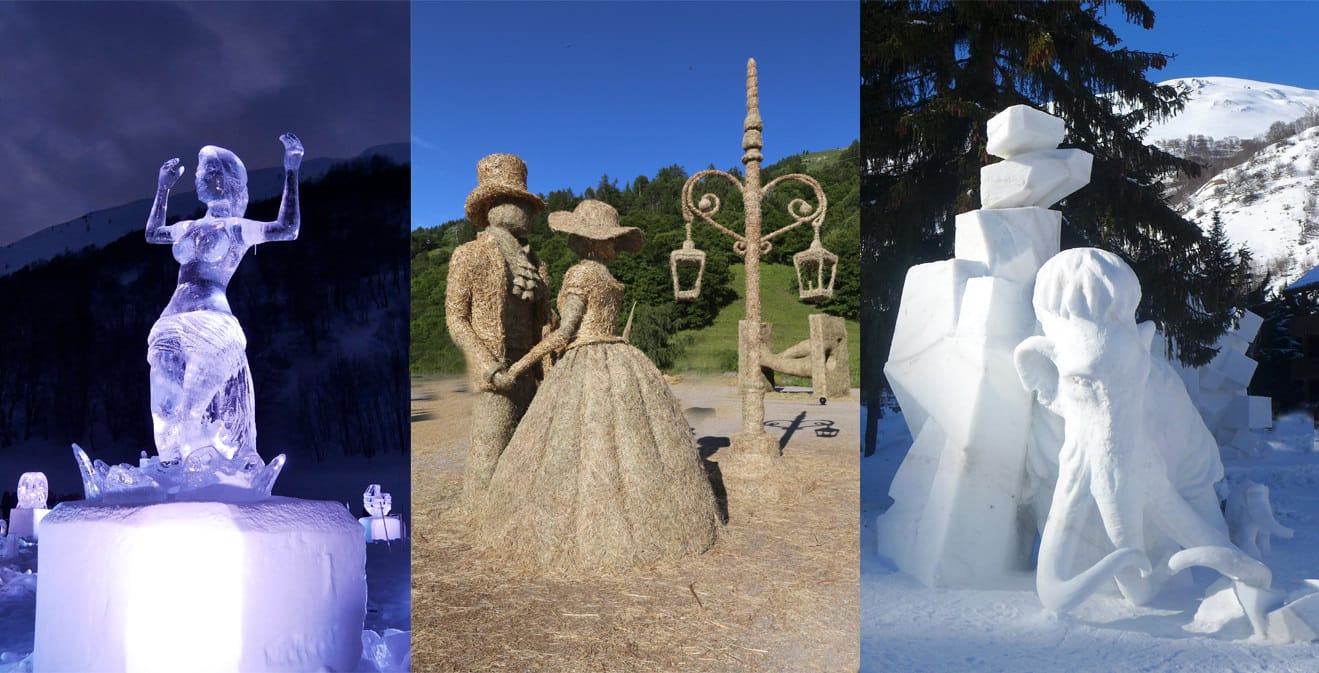 The art of temporary sculpture!
Valloire's association with art, and more specifically with temporary sculpture, dates back numerous years.
The resort moreover bore the label of "1st art resort" for many years, a period during which it renamed its main road "avenue des Arts".
1984 saw the very first Snow Sculpture competition; a few years later in 1991, the Ice Sculpture competition gave an added dash of magic in January and cemented Valloire's reputation.
Valloire is the only French winter sports resort to organise competitions like these, and over the years it has developed a firm reputation for organising sculptures on a giant scale; it was thus only natural that the idea of a giant sculpture competition in the summer should come up, and that the international Straw and Hay Sculpture competition came into being. This competition is now an unmissable summer event in Valloire!
The ambiance at each of these competitions is very cosmopolitain, with participants coming from all around the world.
The unique atmosphere is appreciated not only by the participants but also by the numerous holidaymakers who make the journey every year.
All we're waiting for is you!