The Col du Galibier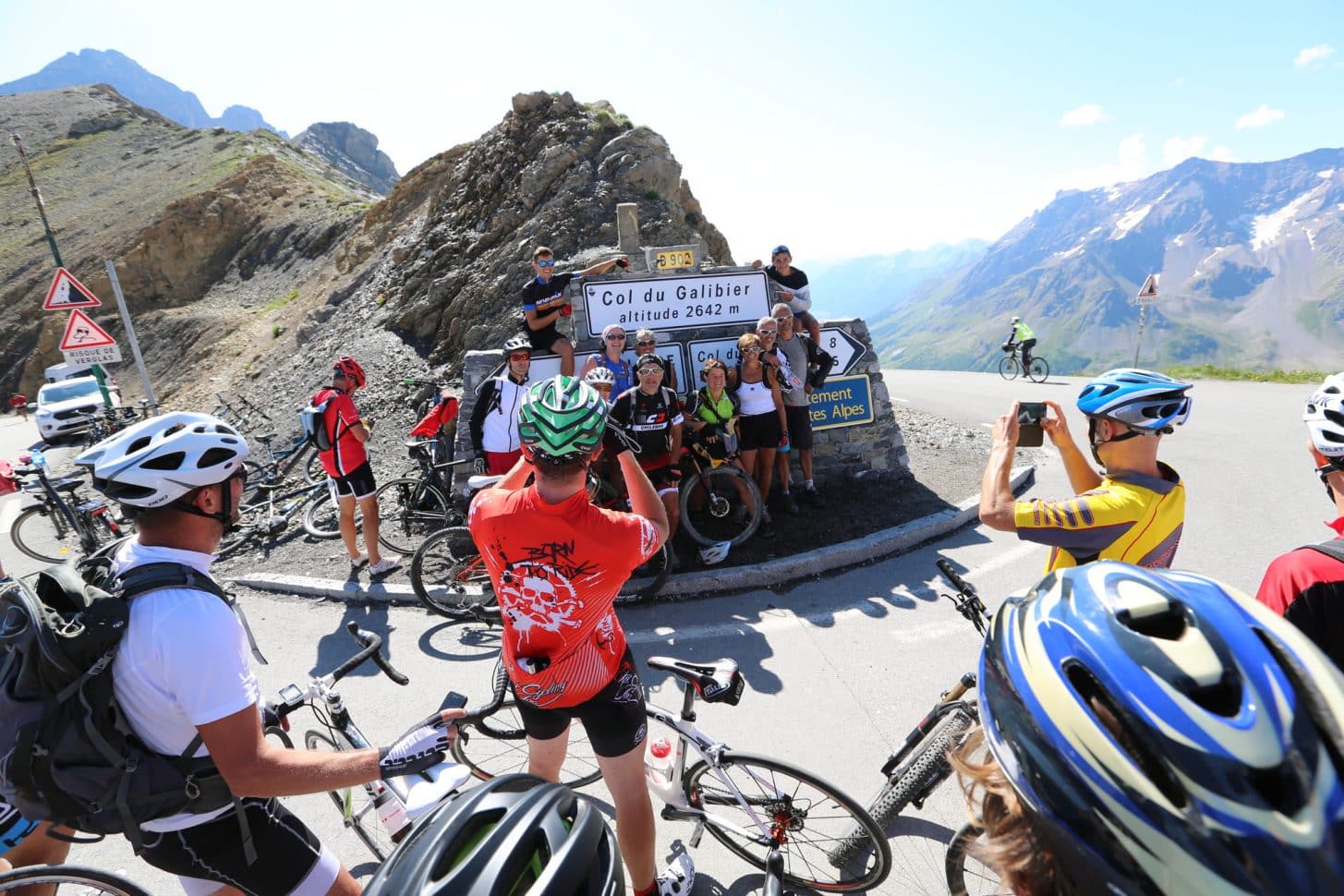 THE COL DU GALIBIER – a clear strategic asset
COME AND ADMIRE THE PICTURE-PERFECT SCENERY…EVERYTHING IS BEAUTIFUL!
This legendary mountain pass, with an altitude of 2642 m, is one of the most famous in the Tour de France. It has been over a century since the first rider in the Tour de France crossed this Giant of the Alps, a natural border between the North Alps and the Maurienne Valley on the one side and the South Alps and the Briançon Valley on the other.
The first road accessible to vehicles was opened in 1891. It was known as "Road of Grand Communication no. 14". Eventually, a new road was laid.
The final bends
of the road were built in 1979, and the Le Galibier Tunnel was dug by the French Army.
The tunnel and the road meet up just in front of the monument to Henri Desgrange, the creator of the Tour de France, who wrote the following on 11 July 1911: "Oh Sappey Oh! Col Bayard! Oh Tourmalet! I shall not fail in my duty if I proclaim that you are pale and insignificant small beer compared with Le Galibier: standing before this giant, all one can do is doff one's cap and bow very low."
Some renowned names in cycling have crossed Le Galibier at the head of the pack: Emile Georget in 1911, Gino Bartali (Ita) in 1937, Fausto Coppi (Ita) in 1952, Eddy Merckx (Bel) in 1969, Marco Pantani (Ita) in 1998, Michael Rasmussen (Dan) in 2006…
Since 1979, the Col du Galibier has been classified as "hors catégorie" for the Tour de France.
Take on Le Galibier yourself! #col de légende #Tour de France
If you are looking for a sporting challenge, any self-respecting cyclist owes it to him- or herself to attempt Le Galibier at least once in their lives! At the peak 2642 m up, immortalise your achievement by taking a picture in front of the sign!
If you are on a tourist trip, admire the countryside and stop off at Les Granges du Galibier to buy some cheese, park at the summit and walk the rest of the way to the orientation table, soak up the surrounding countryside and you might even get a glimpse of Mont Blanc! On your way back, have a drink or a meal in Plan-Lachat, in the shade of the great Le Galibier. A lovely trip away from it all!
If you are feeling more 'electric', you can get a bit of sport without exerting yourself too much! Take the opportunity to climb these legendary bends! You might even see a marmot. When you get to the top, take a little selfie to show how cool and cheerful you look, and share it as much as you like on your social media!