Winter 2021-22 : Your stay in the best conditions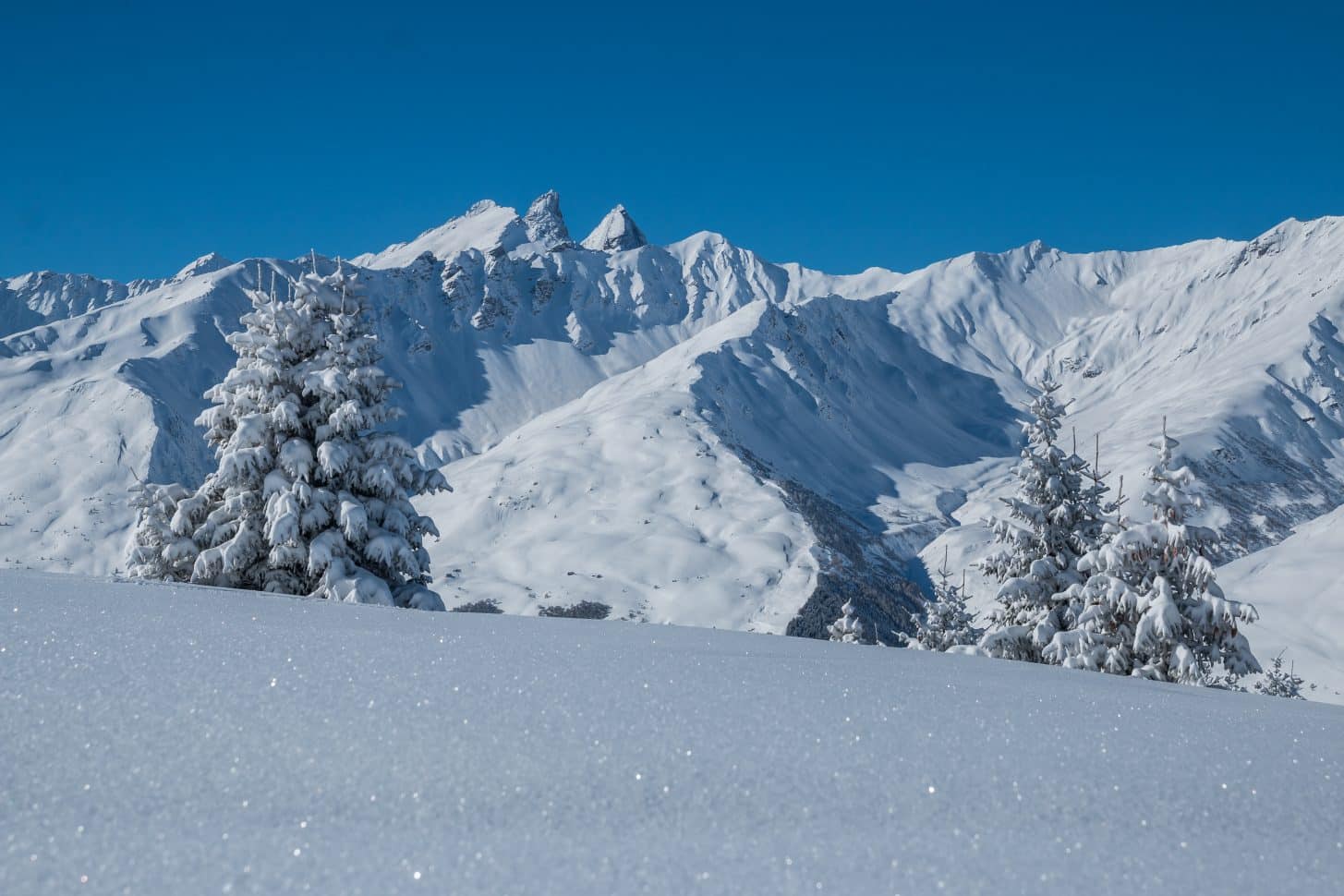 21/12/2021
STAY IN VALLOIRE IN THE BEST CONDITIONS !
The Valloire resort is expecting you this winter. Our top priority is keeping our guest healthy, safe and happy.  On this page, you will be able to get information about to COVID-19 Protocol.
Since the situation is quickly evolving, we strongly advise you to review the French government website with the whole protocol and travel requirements. Valloire follows French Governement' COVID protocol. 
"From December 4th, The health pass (also called COVID certificate) is mandatory for everyone over the age of 12 years and two months in order to enter France. For more information, visit https://www.gouvernement.fr/info-coronavirus "  
Health Pass requirements in Valloire: 
Guests aged 12 and over visiting Valloire Resort will be required to show health pass for :
Lift access,

Ski and snowboard schools lessons,

Restaurants, bars 

Cinema and generally indoors activities and events open to public,

Some accommodations 
Access to these areas is subject to the presentation of a health pass and an ID for adults.
What is an A Health Pass (also called COVID certificate) ?
It's a certificate that proves the vaccination status, negative test result (less than 24h) or recovery of its holder (from 11 days to 6 months). 
How will the health pass be verified in the ski area, checks will be carried out:
Ski lift departures

On the slopes

At the beginning of ski lessons
Health passes not issued in France: 
We avise you to review the French governement website about health passes not issued in France
Mask Requirements: 
Following a prefectural order, all individuals age 11 and older, regardless of vaccination status, are required to wear a mask in the following cases :
Indoors

Outdoors lines

Gondolas and chairlifts

50 m. around schools, church, trains and bus stations, malls

In markets, fleas or similar activities

During outdoors gatherings, meetings, shows
Cancellation conditions: 
Cancellation conditions are specific to each structure. They are defined in the general conditions of sale of the organization with which you have booked. 
Valloire Reservations, the resort's reservation center is committed to winter 2021/2022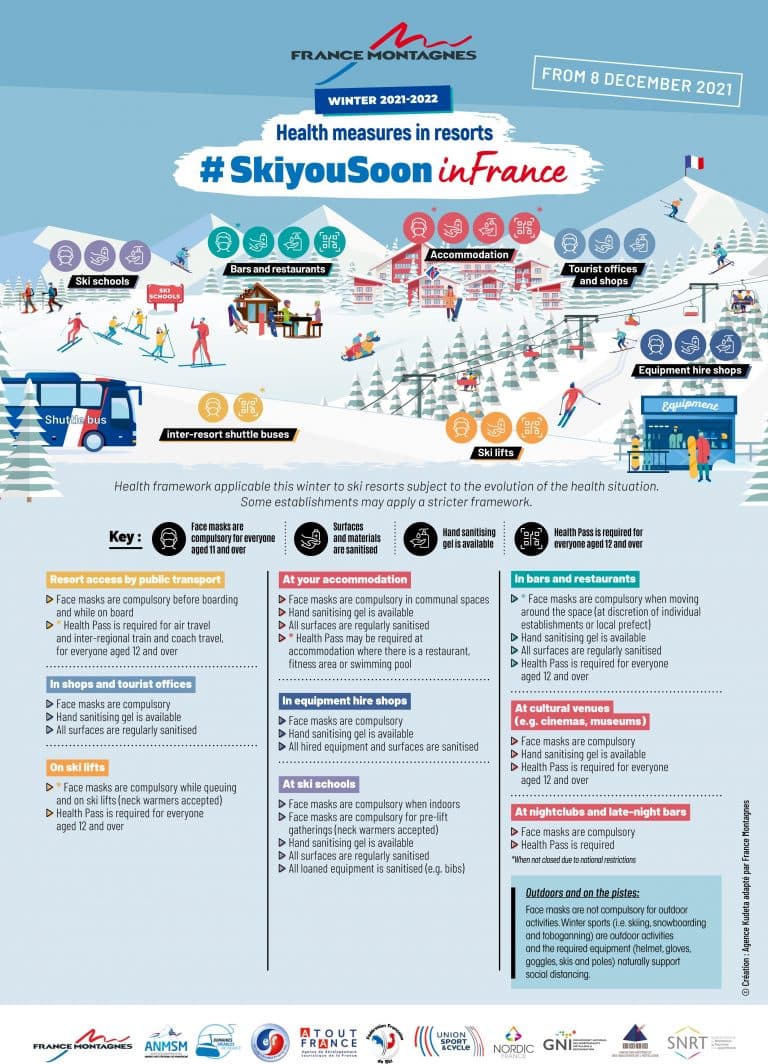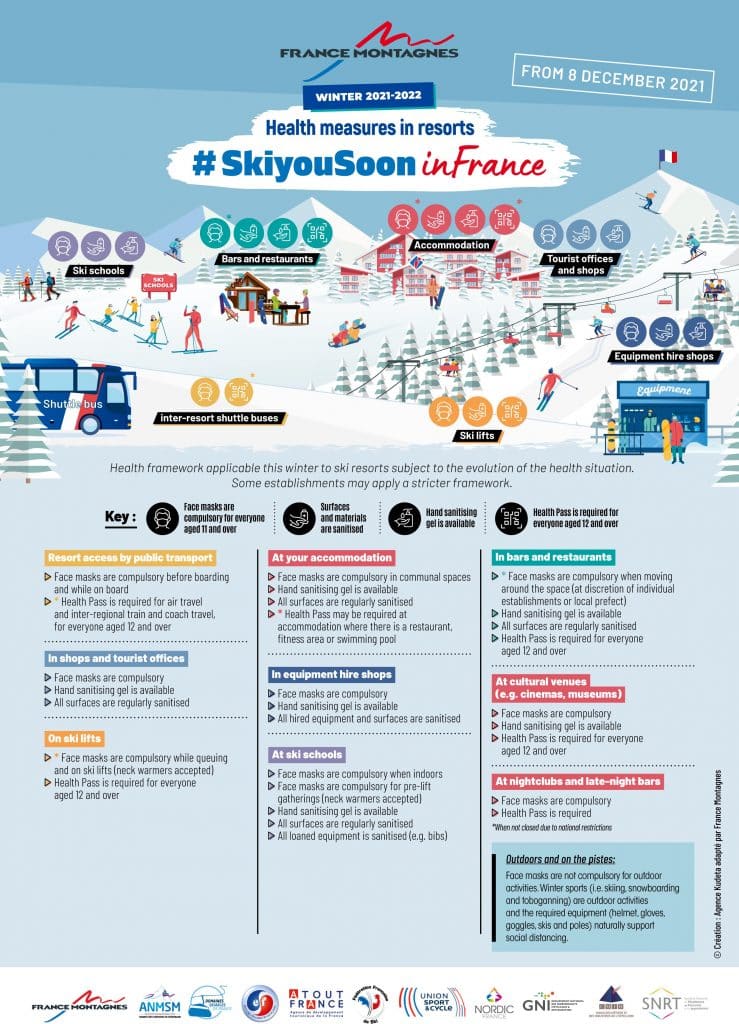 Everything you need to know about our commitment to safety to spend a great and peaceful stay in Valloire !