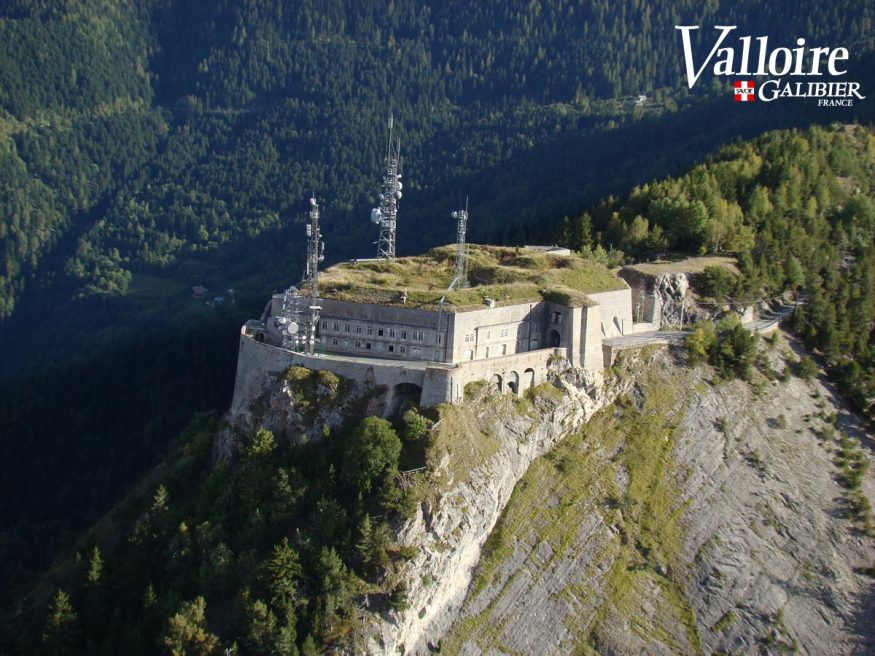 Description
The fort is at a 10-minute walk from the Télégraphe mountain pass. It overlooks the Maurienne Valley and offers greats views on the Arc valley.
It is open only in summer and with guides.
Built between 1885 and 1893, the fort du Télégraphe is located on the site of an old Chappe telegraphy relay station which linked Paris to Milan.
Its polygonal architecture (Séré de Rivières style) is well adapted to the spectacular geography of the area. The fort has also been used as a command post during the Italian offensive around Valloire and Valmeinier (Battle of the Alps - 10 to 25 June 1940)

Guided tours with FACIM Foundation
Mondays from 12 July to 23 August. Meet in the Télégraphe pass car park.

Guided tours with the Guides du Patrimoine Savoie Mont-Blanc
From 23 june to 25 August : Wednesday and Thursday (morning, afternoon and night).
The Fort du Télégraphe
Col du Télégraphe
73450 Valloire
Services & Equipment
Guided individual tours
Guided group tours