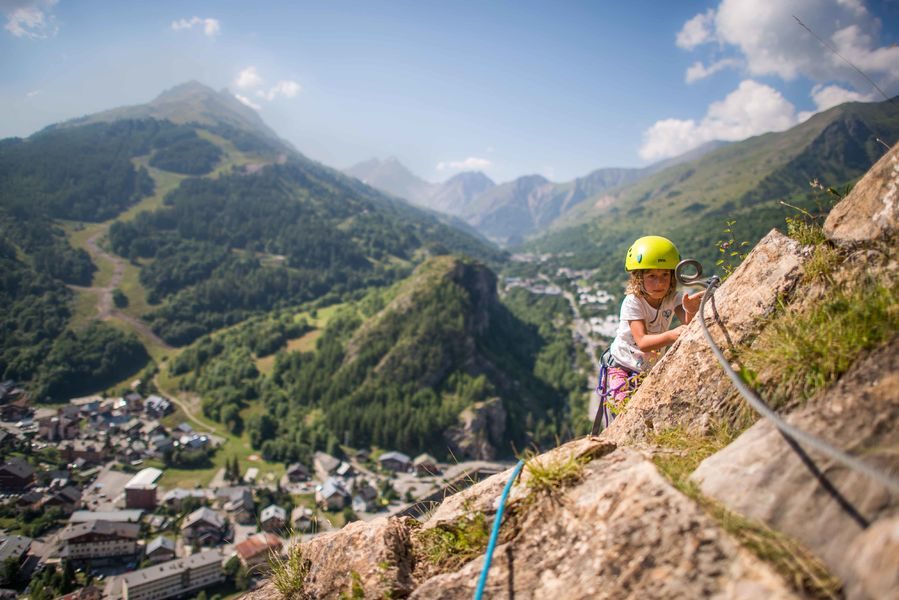 Poingt-Ravier Via Ferrata climbing site
Description
Information on the opening of the climbing site from the Valloire Tourist Office.
Number of routes: 35 routes, from 3 to 6c.
Minimum 70m rope
Rating: all routes from 3 to 7b
Orientation: southeast
Rock: limestone
Map: IGN Top25 Valloire 3435

Topo complete climbing guide available for download.

Access: Borgé car park after the bridge (exit from Valloire in the direction of Galibier)
Follow the wandering path which borders the left bank of the Valoirette. Turn left about 150m.
Poingt-Ravier Via Ferrata climbing site
73450 Valloire
Opening

From 19/04 to 31/10/2023.
Variable depending on climatic conditions and site conditions.