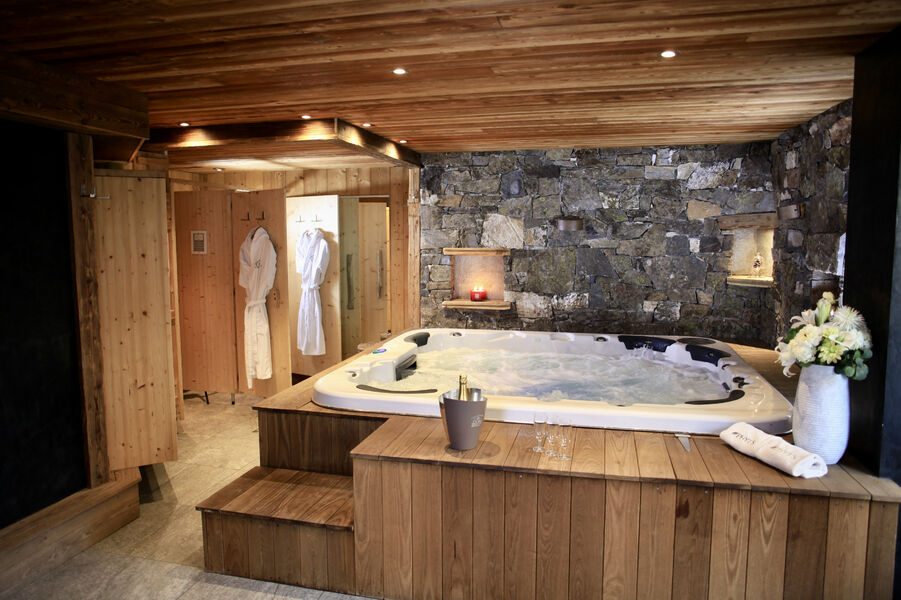 Description
In the heart of Valloire, 'Les Sens des Cîmes' has a calm space for unique and deeply relaxing experiences in a universe focused on soothing and serenity.
Our mountain spa, with clean lines and a warm atmosphere, invites you, alone or with someone else, to enjoy various massages, wellness packages and facial and body treatments. Relax in the jacuzzi, and let your cares, fatigue and toxins float away in the sauna and hammam.
For all your senses to be awakened, relax with a mountain herbal tea.
Les Sens des Cimes
Résidence les Alpages d'Auguste
Rue des Boriots
73450 Valloire
Opening

From 25/05 to 30/06, daily.

From 01/07 to 18/09, daily.

From 21/10 to 05/11, daily.

Réservation
Methods of payment

Cash
Online payment
Contactless payment