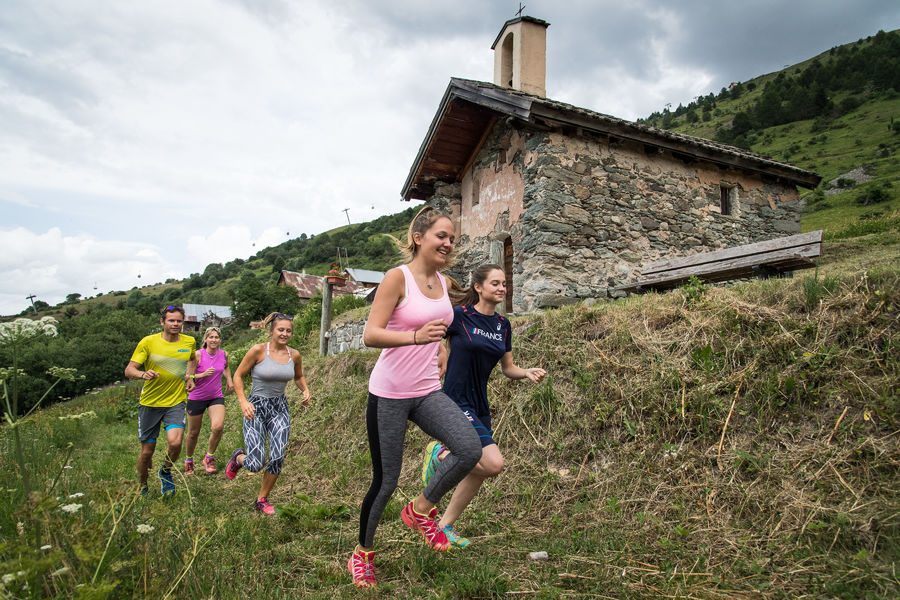 Description
This pretty varied route, sometimes in the forest, sometimes in the mountain pastures, will allow you to enjoy magnificent views of the surrounding mountains and to reach the chapel of the Three Crosses. On the way back, you will pass through several hamlets in the town
Tips
Your security:
- Keep in mind that you are riding in mountain areas with sometimes technical trails, significant elevation where weather conditions can change quickly.
- Don't overestimate your abilities
- Check the local weather forecast before leaving / www.meteofrance.com / tel: 3250
- Anticipate and adapt your clothing according to the sectors traveled and provide a survival blanket, windbreaker and whistle.
- If you are going alone, leave information about your itinerary with those around you and make sure you have a charged mobile phone.
- Always provide a reserve of water.
- Stay on the marked paths.
- Be careful of electric fences.
- During hunting season (September to January) and near big game hunts, show your presence.
- Help: in case of emergency contact 112

Your environment:
- Respect private property.
- Do not light a fire.
- Keep your waste and bring it back.
- Respect fruit production and do not cross cultivated fields.
- Do not frighten the cattle.
- Close the park barriers after your visit.
- Respect the direction of the routes.
- Be careful and courteous when overtaking and crossing hikers.
Les balcons de Valloire
Office de Tourisme
73450 Valloire
Opening

From 20/04 to 01/11/2023.

Subject to favorable snow and weather conditions.

Télécharger le fichier GPX