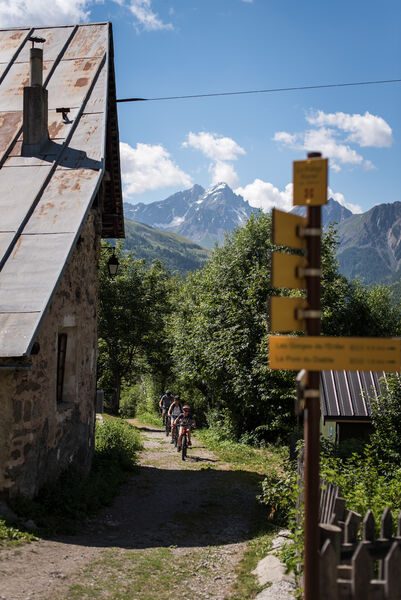 Hell's Gorge and Poingt Ravier ecosilvage
Description
And if the forest itself is worth the detour, Valloire has been able to add a plural discovery of its environment: typical architecture of the hamlet of Poingt Ravier invitation to gastronomy, gorges and impressive torrents.
Its beautiful orange trunk and its tender green foliage illuminate the spring, it is covered with gold in the fall and faces winter bareheaded: the larch invites you into its domain.

Precautions:

- Find out about the weather conditions before your departure.

- Prefer a departure in the morning so as not to be surprised by the night and let someone know if you are leaving alone.

- The routes you take are your own responsibility.

- It is necessary to choose a route adapted to your physical and technical capacity. If in doubt, do not hesitate to contact mountain professionals.

- Be properly equipped to practice hiking in complete safety and deal with the vagaries of the weather.

- This hike is done in summer when there is no more snow.
Hell's Gorge and Poingt Ravier ecosilvage