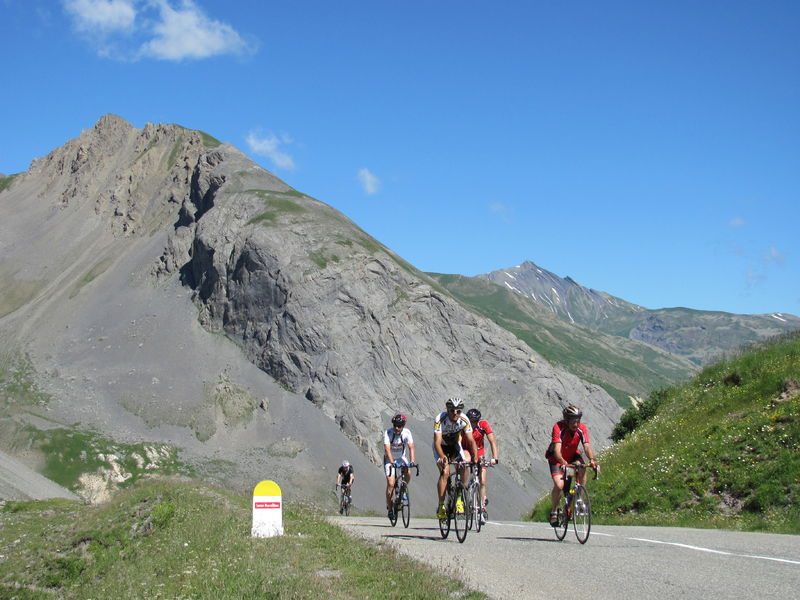 Col du Galibier from Valloire
Description
This will be enough for many cyclists! In fact, cycling the Galibier from Valloire is already an excellent achievement. The kilometre posts will help you pace yourself.
The road surface is not bad, but there is a heavy traffic during the summer.

There are some fountains, restaurants and bike repair shops in Valloire.

It's also possible for you to discover the Valloire baroque church.
Col du Galibier from Valloire