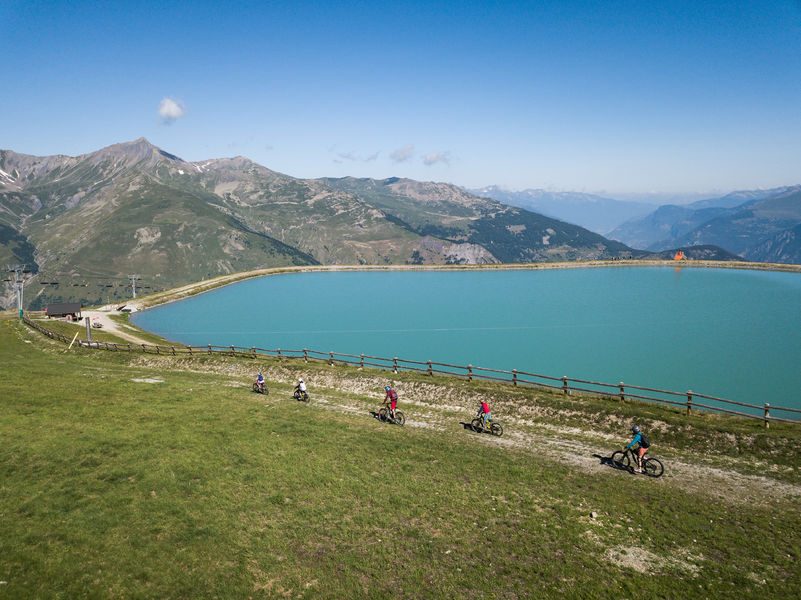 Description
This route, sometimes in the forest, sometimes in the mountain pastures, will allow you to enjoy magnificent views of the surrounding mountains and to ride close by the Lake de la Vieille
Tips
Precautions:
- The routes you take are your own responsibility. You must choose a route adapted to your physical and technical capacity. If in doubt, do not hesitate to contact mountain professionals.

- Find out about the weather conditions before your departure.

- Be properly equipped to practice hiking in complete safety and deal with the vagaries of the weather.

Tell someone if you are leaving alone and prefer a morning departure so as not to be surprised by the night.
2 - Lac de la Vieille
Office de tourisme de Valloire
73450 Valloire
Opening

From 17/04 to 23/10.

Subject to favorable weather.

Télécharger le fichier GPX