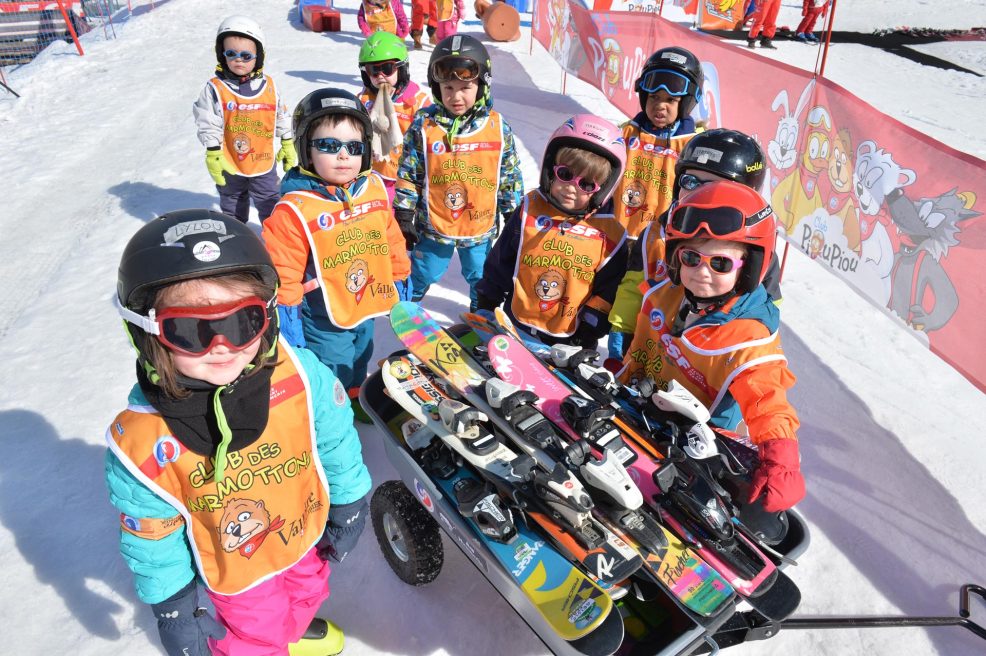 Kindergarten & Mini-club daycare - ESF children's ski group lessons
Description
Our ESF has two kindergartens, close to your accommodation:
- 'L'Ourson' in the centre of the resort
- 'Les p'tits loups' in Les Verneys

Les Marmottons - MINI-CLUB DAYCARE from 2 years !
2 and 2,5 years old : Nursery offer only
From 2,5 old, Marmottons lessons
Make the most of it! The ESF will look after your little champions.
Places limited
New! Baby ski, from 2 and a half years to 3 years - 1.5 hour session

The Les Marmottons Mini Club can serve meals to your child, before or after their group lessons, even if they are not in daycare. From Piou-Piou during the competition. From 2 to 12 years old
Possibility to drop your child off at 8:30am before the lesson and pick them up at 5 pm

The Marmottons allows your child to enjoy their lunch with us, and maybe to spend time with us in daycare, so that you can make the most of a day's skiing, we take care of everything! Package only available at the central kindergarten for children between 2 and 12 years old.

After the ski lesson, there are various activities according to the weather conditions such as carriage rides, indoor and outdoor games, sledging, and craft activities supervised by our team of professionals.
For small children from 4 to 6 years old : covered magic carpet at the L'Ourson kindergarten.

Booking strongly recommended whatever time of year.
Kindergarten & Mini-club daycare - ESF children's ski group lessons
73450 Valloire
Opening

From 16/12 to 20/04.
Closed on Saturday.

Réservation
Methods of payment

Prices

Group lessons from 165 € for 6 mornings.
Children's discovery session: €51 for 2h30.
Mini-club day care: from €220 for 6 half-days of lessons.