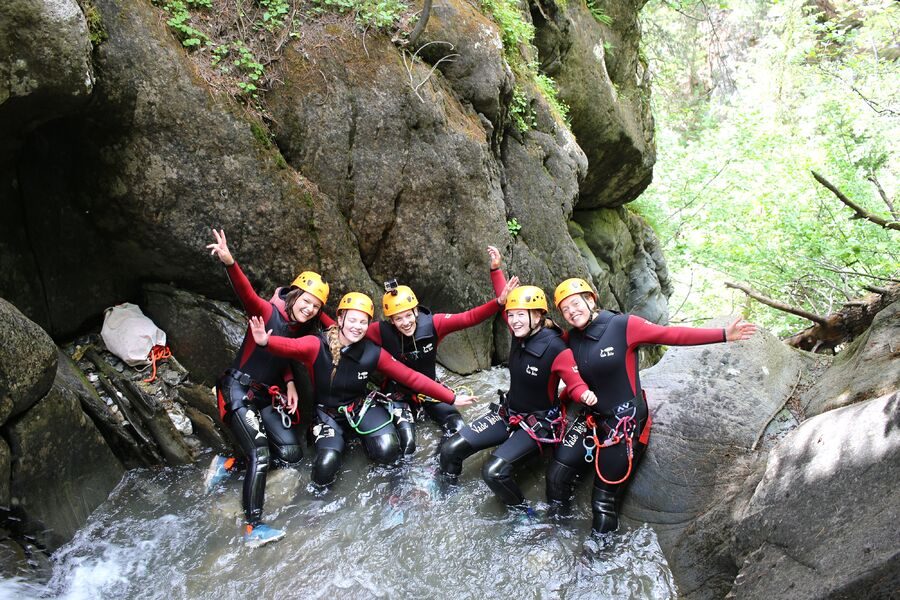 Description
Benjamin Buchy - Canyoning state graduate.
Discovery, adventure and exploration of the canyons of Valloire. There is something for everyone, from aquatic hiking to the great verticals of large canyons, through initiation to abseiling...
Activity accessible from 5 years old.

On-site transport possible for a maximum of 4 people.
Technical equipment provided.
Photos and videos offered.

Aquatic hike from 5 years old. From Valloire. Discovery of the fauna and flora of this mountain ecosystem. The hike consists of making a short course around the river. We will talk about the plants and flowers encountered, the fish, and all the little beasts present with us.

Half-day canyon: facing south, which allows you to make the descent in the sun. Very beautiful succession of waterfalls that you will have to abseil down. You will therefore learn to abseil independently. Very aquatic canyon, it is very important to like water and not to be dizzy.

Day canyons also offered.
Canyoning in Valloire
73450 Valloire
Opening

From 01/05 to 18/09, daily.

Réservation
Methods of payment

Cash
Online payment

Prices

Aqua hike: 35€/pers
Canyoning half-day : 45€/pers
Canyoning adventure : 70€/pers
Technical Canyon : à partir de 90€/pers.